The Evolution Of Tea – An Examination of Tea and it's History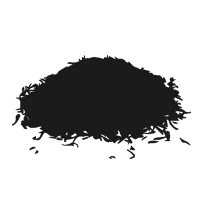 Until the early 20th century, tea leaves were brewed in a pot, retro-style.  That all changed in 1908, when the teabag was accidentally invented (qv. The microwave oven, post-it note and Teflon) by New York-based tea and coffee importer Thomas Sullivan. He would send his customers samples of tea packed in small silk pouches. The loose tea was intended to be removed from the bag, but many of his customers found it easier to brew the leaves within the porous silk bags. Ta da…The teabag!


For years, teabags were made of silk, then gauze, and remained in the format of an envelope or pouch.  However, in the 1940s, the rectangular, heat-sealed, paper teabag came on the scene, and was introduced to the UK in 1953. It thus became a genuinely convenient alternative to loose leaves, although the compromise was that much of the quality of the leaves themselves were lost as they were processed to the powdery stuff still found in most round or square teabags today.






Then came the tagged teabag; no need for a spoon to remove the bag from the water, so a bit of a step forward, but still no real advance on the quality of the tea leaves within the bags; great quality tea was still only available loose.



As customers demanded more from their tea, it became clear that a better solution was needed, and thus the mesh metal tea infuser ball was born. No need for a teapot, just load up the infuser ball with lovely whole leaves, leave them in your mug for a few minutes and there you have it; a lovely brew for one, with no teapot to empty out and wash up. The downside?  There's now a mesh tea infuser ball to empty out and wash up.




So that wasn't the solution, and the infuser ball soon faded out with the advent of the pyramid bag in the 1990s. This offered a much cleaner no-mess alternative to brewing whole leaf tea in a teabag. All the flavour, none of the fuss. There's science behind it too;  the Advertising Standards Authority ruled that pyramid-shaped bags are more effective than the more traditional flat, round tea bags when making a cup of tea. Another big moment in the history of tea.


And now, in 2017, comes Twist Tea.  Top quality teas, in a convenient format – but offering so much more.  Of course, they are great as a hot drink. But, they have a range of other functional benefits that give customers even more bang for their buck (or should that be 'brew for their bag'?) Some are delicious served over ice, others taste great brewed in milk, or served with tonic water… Some have added functional herbs to wake you up in the morning, energise you after lunch, or help you off to sleep at bedtime.




Click here to see our Black Teas, Cold Brews and Puds Without Sin ranges.
YOU MIGHT ALSO LIKE THESE